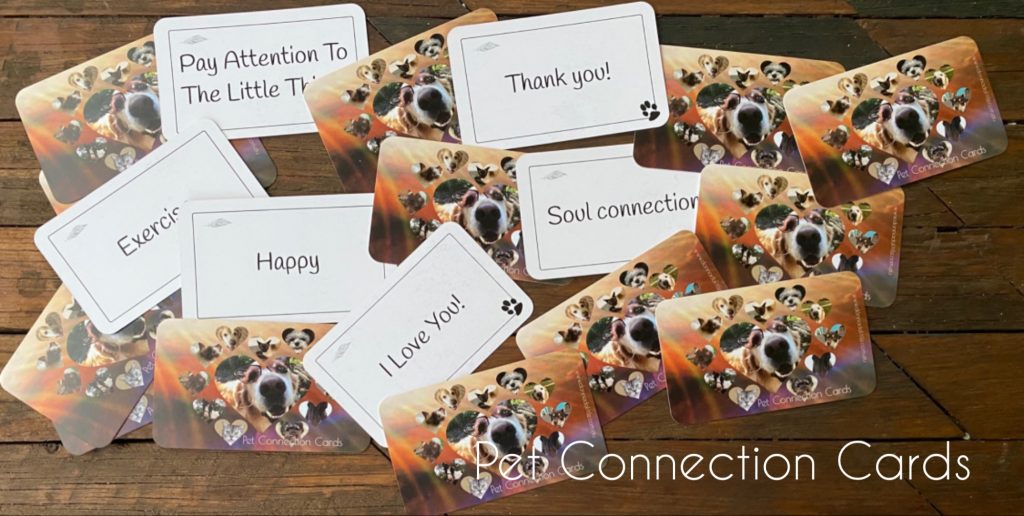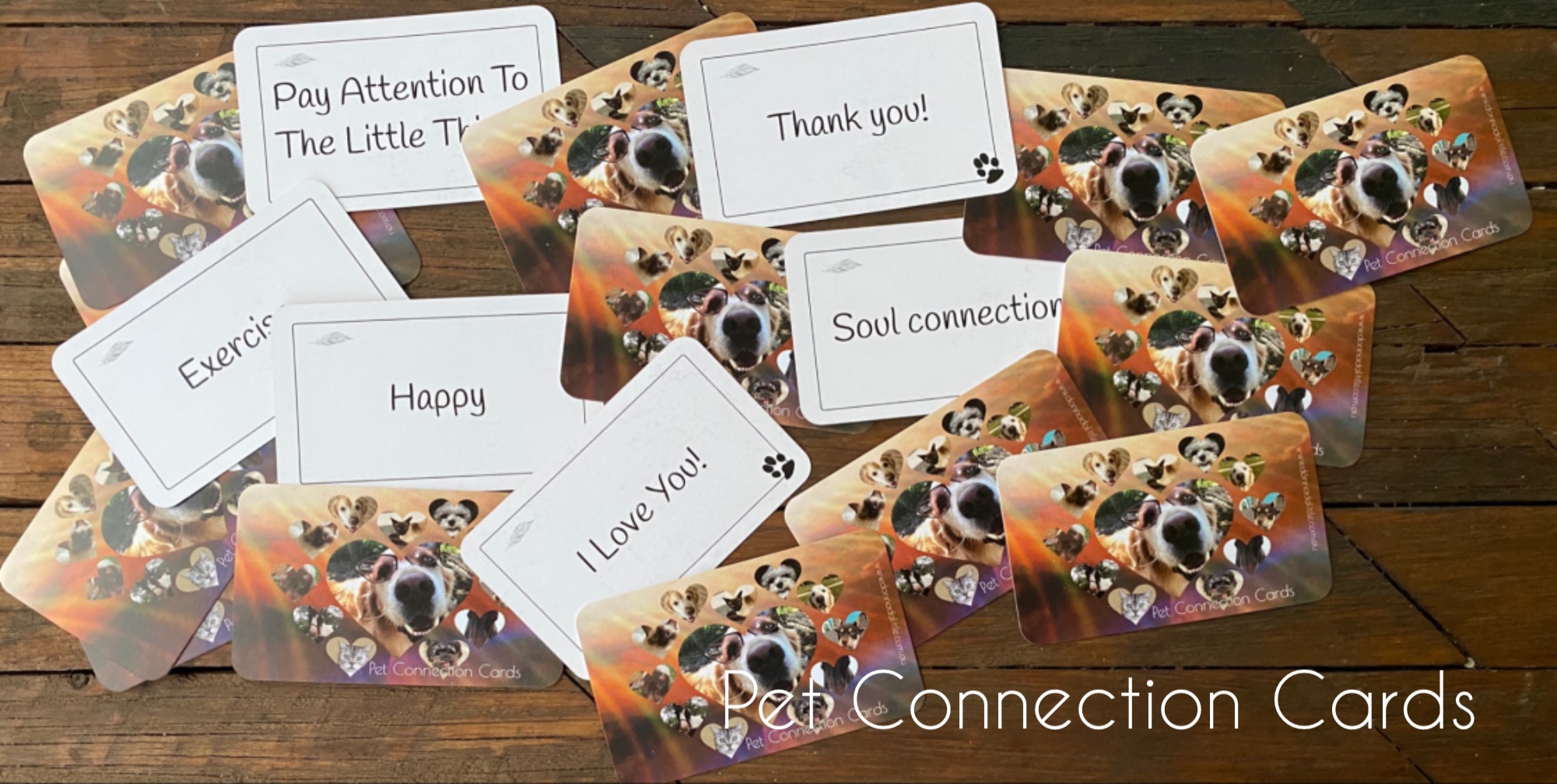 Ever wondered what your pet is thinking?
Do you get the feeling that your pet is trying to tell you something, then your 'mind chatter' takes over and you dismiss what you thought you heard? As a pet guardian I know you want to help your pet if only you could understand what they were telling you!
As an animal communicator I wanted a simple and effective way for pets to share their messages with their guardians regularly and not just when they booked in for an animal communication session with me. That's when I came up with the idea to create a tool that was simple and easy to use.
Introducing …. Pet Connection Oracle Cards!
These cards have been lovingly created to help anyone who wants to have a better relationship with their pets. You don't need to be an animal communicator to receive these messages, just be open and ready to receive.
These cards are easy to use and fun! Simple, yet amazingly effective!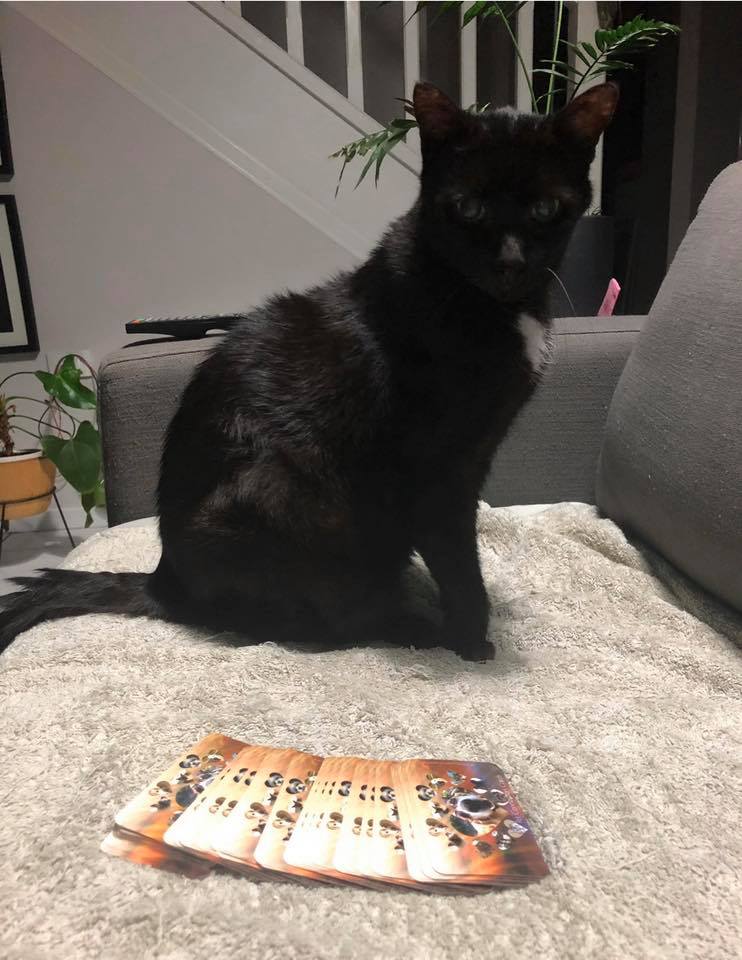 Sit quietly, focus on your pet and fill your heart with love. Ask a question, shuffle the cards and pull one that you are drawn to.
Let the message resonate within you and answer your question. Trust that the card you have chosen is the right message for you.  When finished, thank you pet for helping you today.
The Pet Connection Oracle Cards contain 44 cards to help you deepen your understanding of your pet.
These cards are designed to help bridge the gap between guardian and pet. These cards allow your pets to have a voice.
Our pets are our teachers and healers, with these cards, you now only have to sit and connect to your heart to receive their messages.
Each pack contains 44 Pet Connection Oracle Cards infused with love, also included is a pink pouch to store the cards when not in use and a presentation box. 
PET CONNECTION ORACLE CARDS

$25 – 
plus $10.00 postage within

Australia

.
Unless you provide a different address to me via FB messager, the cards will be forwarded to the address you supply when purchasing through the Paypal Link.  ** You can purchase two packs for the one postage rate of $10.
INTERNATIONAL BUYERS – Pet Connection Oracle Cards – $25.00 AUD plus postage $20.00
(The Postage fee is what I am charged by the Post Office)  My suggestion is to find a friend who would also like a pack and buy two, then you can split the postage … win / win for everyone). Due to the current crisis I am unable to guarantee delivery time of international postage. I will send confirmation of the date they are sent to you and a tracking number. By buying you are taking the risk of delivery at this current time.
If you are concerned about the health, welfare or behavior of your animal, always contact your vet.  These cards are not designed to be used as a diagnostic tool.