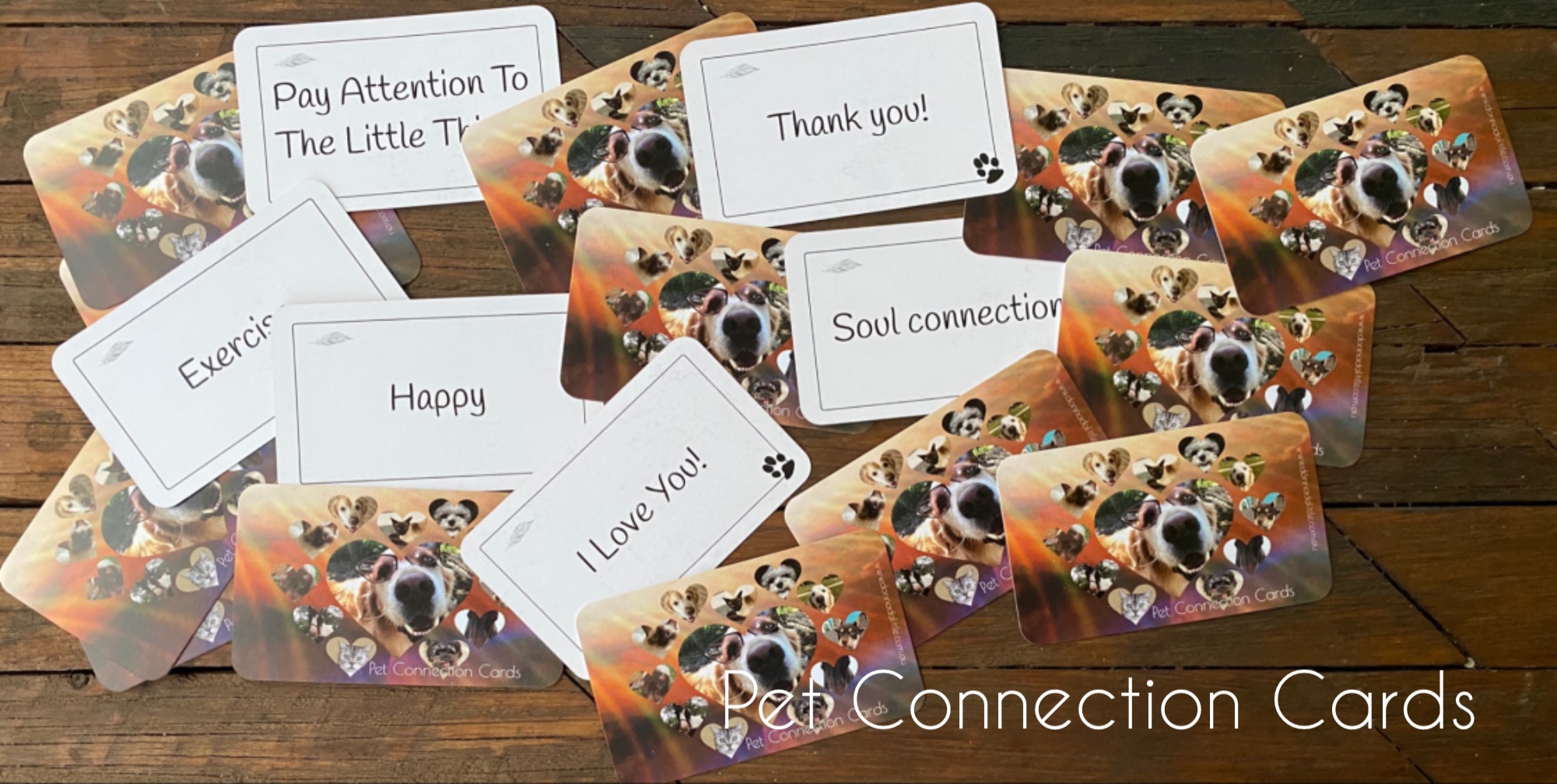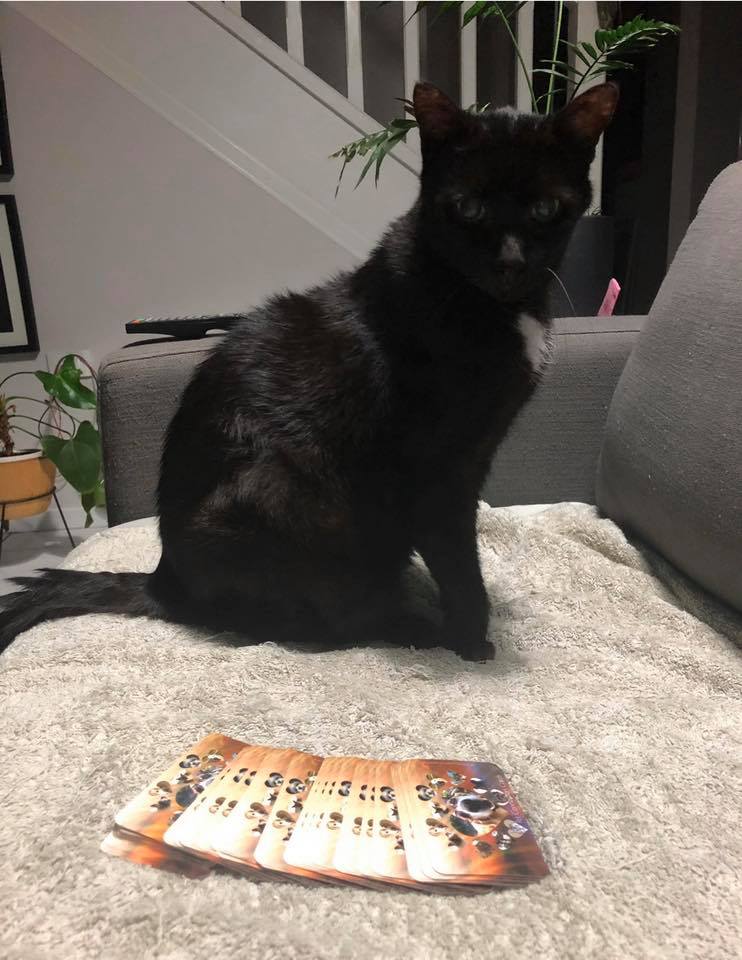 AUSTRALIAN CUSTOMERS ONLY
PET  CONNECTION ORACLE CARDS – $25 a pack plus $10.00 postage AUD (up to 2 packs).
Unless you provide a different address to me via FB messenger, the cards will be forwarded to the address you supply when purchasing. Please note: They cannot be sent to a PO Box.
INTERNATIONAL BUYERS –
including USA, UK and CANADA
PET CONNECTION ORACLE CARDS – $25 a pack plus postage $30.00 AUD
(for up to 3 packs).
**This is the fee I'm charged by the Post Office.  A suggestion – find a friend who would also like a pack and buy two, then you can split the postage … win / win for everyone.
Due to the current crisis I am unable to guarantee delivery time of international postage. I will send confirmation of the date they are sent to you and a tracking number. By buying you are taking the risk of delivery at this current time.
If you are concerned about the health, welfare or behavior of your animal, always contact your vet.  These cards are not designed to be used as a diagnostic tool.
Donna is a very talented animal communicator and a gifted teacher. She is very happy to share her skills and her Animal Connection Cards are a fantastic tool.
I have 20 horses, 2 dogs and a 2 elderly cats.  Using the Pet Connection Oracle Cards has helped me a great deal in establishing a communication line with my animals.
I've had the Pet Connection Oracles cards for a few months now and they are a great tool to get an insight into what my senior cat, Sebbie might be feeling. Lovely cards and I love using them.